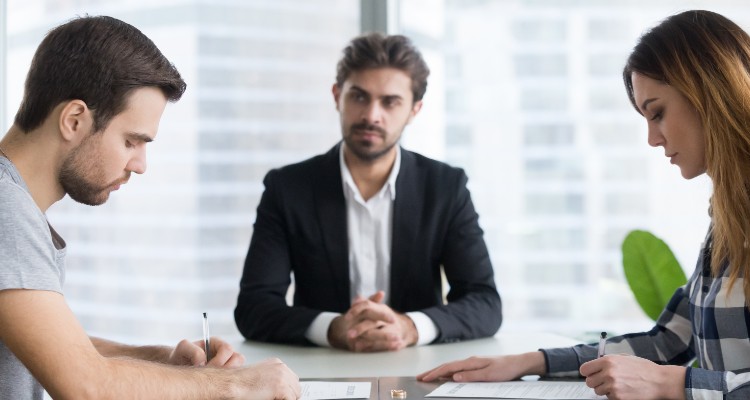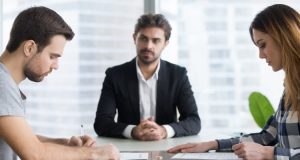 Divorce proceedings are always complicated in the state of New Jersey, and there are usually a lot of emotions and demands that are on the line during a divorce. There are many reasons that you might want to seek a divorce, and the state of New Jersey allows you a set of different legal reasons to ask for this process to be completed. Lots of people originally think that they want to take the other party to court just to make them really sorry for the issues that led to the divorce.
However, any divorce attorney will tell you that it is better to settle your divorce out of court for a whole host of reasons. You might feel like a big court case will be more likely to give you a favorable divorce settlement, but this is also typically not the case. Your out-of-court divorce settlement will be for the same amount, and negotiating divorce settlements is actually much easier outside of a courtroom. Whether you are negotiating for alimony and child support or you are working out a one-time settlement in your divorce proceedings, you need to consider settling divorce out of court.
What are the Benefits of
Settling Divorce Out of Court
in New Jersey?
No matter which kind of divorce process you choose to follow, you need to pick a skilled divorce attorney to help you to seek a reasonable and fair divorce settlement. This is the first and most essential step that must be taken during the divorce process. Once you have secured a skilled lawyer who will handle the proceedings of the case for you, you will need to consider these three benefits for settling divorce out of court.
1.
It Saves Money
Court cases are very expensive, and you can waste a lot of your settlement money just getting your case into the courtroom and having it heard by a judge. The costs involved in courtroom struggles are always much higher than the costs of seeking a settlement out of court. While it might not be possible to seek a solution through settling divorce out of court, you might want to think about the monetary benefits of doing so. Most lawyers will advise their clients that this is the best choice to make for this reason alone.
2.
It Spares Your Kids
When kids are involved in a divorce, settling divorce out of court is always the right thing to do. Kids will be going through enough during the chaos of a divorce. Dragging them through a court case is likely not going to be beneficial to their well-being. All of the details of a New Jersey co-parenting plan can be worked out away from court, so there is no reason to head to court for this need. Keeping your kids out of court will make sure that they are able to avoid some of the most uncomfortable parts of the divorce process.
3.
It's Faster
Settling divorce out of court is always faster. It is easier to schedule settlement meetings than it is to schedule a court date, and you will also come to the settlement meeting with your demands and desires in hand. This makes the process of negotiation for your divorce terms much more efficient. Settling divorce out of court is always going to be a quicker process that can help you to move on with your life. No one enjoys legal wrangling that takes months to complete, and settling divorce out of court can help you to be spared this experience.
Settling Divorce Out of Court
is Always Best
When you are considering the various ways that you can handle divorce, you need to make sure that you consider settling outside of court at the top of your list. This will save you money, heartache, and stress. You will get the same settlement result out of the process of settling outside of court, so there is no reason to push to go to court for your divorce in New Jersey. No matter which kind of divorce you are seeking or how many assets are involved, you will be able to get the same end result outside of court that you would get in court.
Contact us today at DeTorres & DeGeorge if you are ready to seek a divorce in the state of New Jersey and need some expert legal guidance. We will help clients in Clinton NJ and Florham Park NJ to get the settlement that you deserve quickly and efficiently.