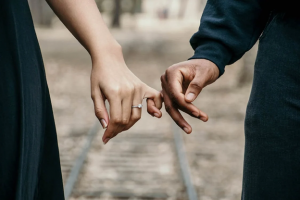 If you are engaged in the state of New Jersey, you might want to know how to get a prenup in New Jersey. A valid prenuptial agreement in New Jersey, will need to be drafted in accordance with the NJ Prenuptial Agreement Statute. There are clear requirements for a prenuptial agreement. Consulting with a skilled family law practitioner is the best way to proceed to ensure that your agreement meets those requirements and is consistent with the law.
Having a prenuptial agreement in place that you know will hold up in court in the event of a future divorce allows you the peace of mind that you want as you prepare for your marriage. When you decide that you want to create a prenuptial agreement, you will want to work with a skilled legal professional to draft this document for you. This is most often the best way to protect your assets during a divorce, and it can be critical for your future financial well-being to have a valid prenuptial agreement in place.
Understanding the requirements for a prenuptial agreement is a smart approach for anyone entering into a marriage, who may have significant assets.
What Are The
Requirements for a Prenuptial Agreement
and What Does A Prenuptial Agreement Protect?
A prenuptial agreement will protect the assets that you had in your name when you came into a marriage. This includes real property, investment accounts, business assets, foreign assets, trusts, and other assets that existed at the time of your marriage. If you have been married in the past and you wish to protect assets that may have resulted from that divorce, you can also address these issues in your prenuptial agreement.
Prenuptial agreements are not intended to deprive a spouse of the legal rights afforded to them pursuant to New Jersey law. Rather, the purpose of prenuptial agreements is to set forth the intentions of both parties, primarily as it relates to assets and potential future issues that exist at the time of the marriage.
The Prenuptial Process in the State of New Jersey
Oftentimes people want to know whether you can write your own prenup and have it notarized. While having an attorney is not necessarily required, it is best to consult with an attorney before attempting to draft your own legal documents, as you want to be sure that you have met all of the requirements for a prenuptial agreement and further that you have an understanding of the process and your rights before you move forward.
To make your prenuptial agreement binding, you must fully disclose all your assets, seek the guidance of independent legal counsel, enter into the  agreement voluntarily and be given necessary time to consider all the terms of the New Jersey Prenuptial Agreement.
The requirements for a prenuptial agreement can save both spouses a lot of legal fees and time waiting to finalize a future divorce, and they can also protect assets that are necessary for one or both parties to support themselves in the case of a divorce. Prenuptial agreements may also address alimony, business interests, and investments assets that may become involved in the divorce process.  Another consideration for people divorcing may relate to family business interests that may be in danger in the event of a divorce. A properly drafted prenuptial agreement can ensure that family assets are not subject to equitable distribution in the event of a termination of the marriage.
A Prenuptial in New Jersey Can Protect Your Assets
When you are considering entering into a marriage, and you have considerable assets to your name or a business that you wish to protect, you should consider obtaining a prenuptial agreement. The requirements of a prenuptial agreement will protect your livelihood and your other assets from becoming involved in the settlement process of a future divorce. This may be the best way to make sure that you will not lose your ability to support yourself if you should become divorced in the future.
In order to determine how to get a prenup in New Jersey and understand your legal rights as you plan your marriage, it is most prudent to meet with a skilled family law attorney.  Schedule your consultation today with one of the legal experts at DeTorres & DeGeorge to ensure that your legal questions are addressed and that your rights are protected.