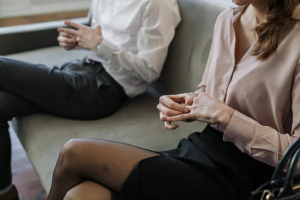 Going through a divorce is one of the most difficult life events that a person can experience.  Divorce can be both financially and emotionally difficult to manage. The divorce process often changes every aspect of daily life for the entire family, and may sometimes lead to financial hardship. Next to death, divorce can be the single most grief stricken life event that a person will  experience. Having competent legal advice to navigate this process will ensure that you have the information that you need to make the choices that are best for you and your family.
Oftentimes, the divorce process can lead to questions about whether it is possible to rescind divorce petition documents once they have been filed. Routinely, people make a choice to file for divorce, sometimes too abruptly, without considering their decisions and the consequences of the choice to file for divorce.  At times, people realize that they are not prepared to move forward with a divorce for any number of reasons.
Due to the incidence of parties choosing to rescind divorce papers once signed, New Jersey state law used to enter divorces with something known as a Judgment Nisi, which would automatically be entered if not appealed or challenged within three months. At that time, the divorce would actually become final. Today, post-divorce modifications are allowed, and they may be used in situations when the parties reconsider if they want to remain divorced or pursue reconciliation.
If you are wondering if a divorce decree can be reversed, you are not alone.  People going through the divorce process routinely want to know how permanent the process is and whether people can change their minds should they want to remain married for love, their children, finances or otherwise.
Can a divorce order be rescinded
? 
When clients ask whether a divorce decree can be reversed, the correct response is that under certain circumstances, it is certainly possible.  There is not a formal law that would allow a court to vacate a final divorce judgment upon agreement of both parties yet in some situations,  post-divorce modifications can be made that might allow for a basis to rescind the divorce.
Can a Divorce in New Jersey Be Canceled? 
When considering whether a divorce decree  can be reversed, a divorce could also be canceled by the court when evaluating whether a divorce once entered, can be reversed. There are several terms that parties can agree upon when asking the court to determine whether people can reconcile and abandon their divorce process.
What Makes a New Jersey Divorce Invalid?
When exploring how to rescind a divorce in New Jersey, you will likely be pleased to learn that a person cannot be forced to stay married to someone that you do not wish to be married to any longer. However, if both parties agree that the divorce should not be continued, you have several reasons to choose from  as a basis to apply for the cancellation of the divorce.
When people want to determine whether a divorce decree can be reversed, they might also consider the options for an invalid divorce. The most frequent basis for the invalidation of a divorce in New Jersey  is a lack of correct documentation, an incorrect filing and adjudication process for the divorce.
In all other cases, when a person may be pursuing whether a divorce decree can be reversed, one of the reasons that are permitted for filing is when you are seeking to have the divorce process  halted or reversed . This will likely lead to a modification of the original divorce in most cases and rather than a complete cancellation of the divorce process.
Things to Think About Before Filing for Divorce in New Jersey
If you are already wondering whether  a divorce decree can be reversed, you might have also realized that you will need to get remarried after the divorce has been modified or finalized with notations about the decision to reconcile. This can impact finances such as social security payments, rights to business income, and more. Changing your mind about the divorce process is much more complicated than simply not entering into the process altogether.  Questions such as spousal rights that may have terminated after the first divorce may now need to be revisited, as those rights may now be renewed.
Securing a Skilled Divorce Lawyer is Critical
When you are trying to find out the answer to the question of can a divorce decree be reversed, it is essential for you to seek the guidance of a skilled divorce lawyer. Contact our legal team at DeTorres & DeGeorge. With years of experience our team can assist you to navigate the divorce process.
Reach out to us today so that you have the guidance and understanding that you need in creating the best outcome for your divorce  and perhaps reconciliation to benefit your family and your future.