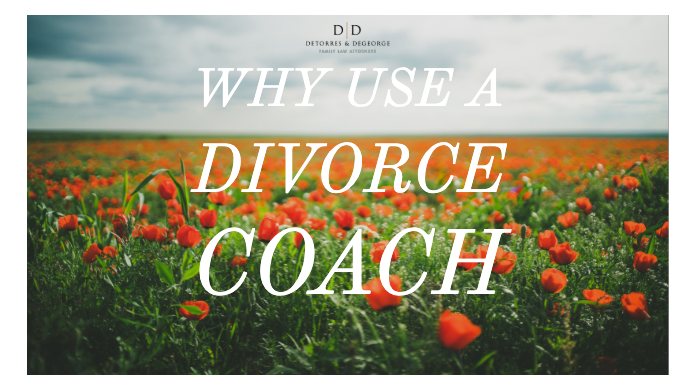 Need A Guardian Angel To Get Through Your Divorce?
A Divorce Coach Is Your Answer!
Written by guest writer, Jacqui Atcheson, Better Path to Divorce
Getting unmarried is harder than getting married and costs much more in terms of emotion and money. As a divorced woman, married 23 years, I often describe the divorce process as being like Dorothy from the Wizard of Oz being caught in the cyclone, just whirling around having very little control of anything and everything (and I initiated my divorce).
You are breaking your vows legally, which has a ripple effect for you, your family and friends. You are splitting up your marital home, your bank accounts, your property, your personal belongings, your whole way of life. How can one be expected to handle this effectively all while highly emotionally charged?
Your attorney knows Family and Divorce Law. Your CPA/Tax Advisor knows tax law. Your Realtor and Mortgage Professional knows real estate and mortgage options, etc. So, why do you need to add another layer to this process? While the attorneys know the law, the vast majority of them don't have the time or skills to help their clients problem solve. Certified Divorce Coaches are trained professionals that have mediation, legal or therapeutic backgrounds. They are trained, certified and this is their expertise. Make no mistake, there are people that call themselves Divorce Coaches whose only experience is having been divorced. This profession is new and first gaining recognition. I would encourage you to do your research and find a Divorce Coach who has been certified and has the expertise you need.
The ABA states: Divorce coaching is a flexible, goal-oriented process designed to support, motivate, and guide people going through divorce to help them make the best possible decisions for their future, based on their particular interests, needs, and concerns. Divorce coaches have different professional backgrounds and are selected based on the specific needs of the clients.  For example, some divorce coaches are financial planners, mental health professionals, lawyers, or mediators who have experience dealing with divorcing clients.
Wherever you are in the process, utilizing the services of a Certified Divorce Coach is transformational. Here are just two ways they can help you:
1. Preparation for your attorney meetings and other professionals.
Use your divorce coach to complain, scream, cry and vent about your spouse and then work together to figure out the business of divorce. This includes filling out court documents, budgets, items that you want in your agreement, items you are willing to negotiate or not; co-parenting agreements and children issues. We test drive these items and make organized lists; questions and concerns are simplified and in writing for your attorney and other professional meetings, thereby saving you time and money.
2. Emotional Support, Hand Holding and Accountability
While trusted friends and family are a must and should be your cheerleaders, don't rely on them for the best advice, whether they have personally been divorced or share tales of other divorces and outcomes. Divorce Coaches are not therapists. We move you forward through the process. We work with you on future goals, keeping you healthy so you can make the right choices moving forward into your new life. We extensively explore your options in a non-judgmental, safe and supportive environment. We peel back the layers and get to what really matters for each client; for their divorce and their future as single individuals.
If you are feeling an overwhelming sense of fear regarding your children, your finances, your new life, a Certified Divorce Coach will help you navigate the practical, legal, familial and financial challenges of divorce while pulling all the pieces together for you. We are your personal note-keeper and organizer, as well. Reach out for a complimentary 30-minute consultation to assess where you are now and where you want to be.
Jacqui Atcheson is a Certified Divorce Coach ® and Certified Divorce Mediator that specializes in working with her clients starting at the earliest stages of divorce. She helps them get certainty about what they want, control over their future and peace of mind knowing they made the best possible decisions. Her passion for helping others through divorce began as a personal mission in 1979 and became her profession in 1996. www.betterpathtodivorce.com