Written by guest writer, Gwen Packard, CRISP Insurance Advisors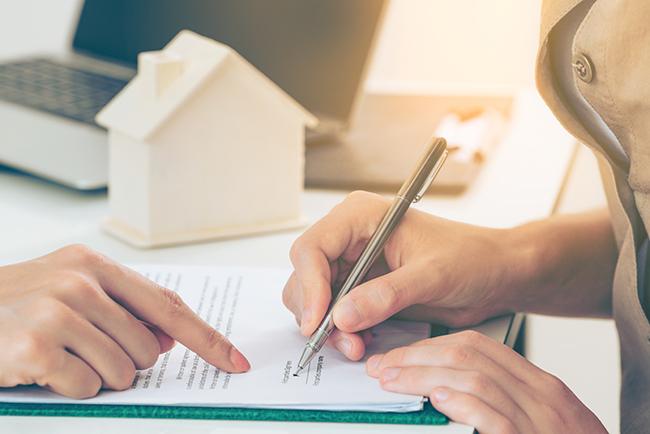 In the throes of a divorce, and with the stress and raw emotions that accompany it, it's not likely that either party will be thinking about the insurance implications of the dissolution of their marriage. But many times, one spouse will lose their insurance advisor in the divorce process, leaving them with lots of unexpected questions and no one to turn to for answers. Rather than trying to navigate the insurance process on their own, it's imperative to find a specialist who will effectively address these complex needs, while showing the utmost concern and respect to both of the divorcing individuals and their privacy.
The following are some insurance-related considerations for both divorcing parties and their attorneys:
The spouse paying child support or alimony may be asked to purchase life and/or disability insurance. This is done in the event they pass away or are disabled and cannot fulfill their obligation. Fortunately, there are creative and reasonably priced vehicles for addressing this concern, taking into consideration the health of the individual, the amount of coverage needed, and the time frame of the commitment.
The party moving out of the marital home may require a new insurance designation. This is true if the marital home is owned by both spouses but lived in by only one until it is sold or the divorce is settled. By definition, an "insured" is the person listed on the policy, plus all resident relatives. Since one party is no longer a resident, but still has ownership, they should be removed as a "named insured" and added as an "additional insured."  This will provide them protection against any potential lawsuits involving the property and will ensure that they recoup financially in the event of a loss of the home or its contents.  The additional insured will also receive copies of all policy documents at their own address.
Collections are often part of an insurance program – and an enormous pain point in a divorce. It can take a lot of time and resources to determine the value of a collection of art, wine, cars or jewelry, and then decide how it should be divided.  If the collection is insured, it's possible that a comprehensive list of items and appraisals is on file with the insurance agent and company. However, the values used for insurance vary from those used for estate purposes. Your insurance agent can be a great resource for tracking down the appropriate professionals who can help determine the correct values.
The vehicle policy will likely need to be altered. If all of the parties' vehicles are insured under one auto insurance policy, changes to the policy will need to be made – either by removing one of the insureds and his or her vehicle(s), or by rewriting the policy altogether. Again, by definition, an insured person lives in the household and benefits from the Personal Injury Protection (medical coverage) only as a resident relative. Once they live elsewhere and their car is garaged in another place, they should have their own insurance coverage on that vehicle at that location.  However, they should not be removed from the policy until they have a new one in place. Additionally, when teen children are driving, they should be on the policy at the location where they spend the majority of their time and/or where the cars they drive are kept.  The cost of insuring teen drivers and their vehicles should be part of the divorce discussion between the parties and their attorneys.  Delineating these expenditures up front eliminates frustration later.
The spouse who leaves the marital home needs to concern him/herself with personal insurance. If the person is renting an apartment, for example, a tenant policy is important, not just to protect the contents of the residence, but more importantly for the party to protect and defend themselves in the case of a personal lawsuit. An umbrella or excess liability policy may also be considered. Limits should be appropriate to the individual's net worth.
These represent just some of the insurance concerns that arise in a divorce. Ultimately, the takeaway is the importance of having an experienced professional on hand who can address the needs of both parties and the family while showing sensitivity and consideration.
Gwen has 30 years of experience working with individuals and businesses, helping them assess and manage their risk and put a program in place to protect their assets from perils that lead to financial loss. 
Gwen spent 10 years working with Business Networking International as a Director where she taught members the principals of referral marketing. She continues to coach professionals in purposeful networking and speaks on the subject for alumni groups, chambers and associations. 
Gwen lives in Basking Ridge with her husband and 13-year old son. She serves on several boards and committees for organizations that support underserved and disabled children.