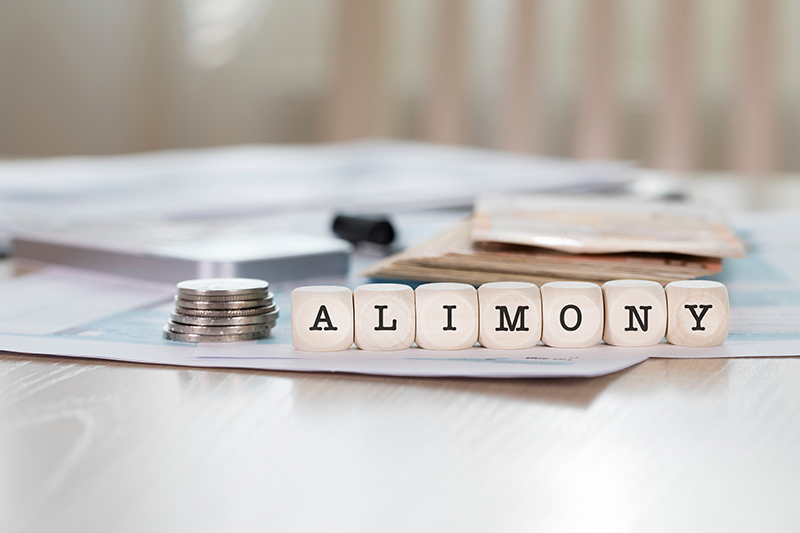 Written by guest writer, Glenn Davis, Benchmark Lending
Divorce is difficult – and sadly your love life isn't the only thing that may suffer. Getting your finances back on track, much like re-entering the dating pool, will require some focused attention.
After a divorce, you may be faced with the difficult challenge of having to find a new place to live. To make matters worse, you worry your current financial situation will limit your ability to secure a home loan. After all, lenders give mortgages to people with good credit and steady income.
It may not be as bleak as you perceive.
What many people don't realize is that child support and alimony payments are considered steady sources of income that the bank will use to assess your financial stability. While the guidelines on how alimony can be used to qualify for a loan vary from lender to lender, there are some general rules-of-thumb that you can reasonably expect, regardless of the lender.
Using Alimony and Child Support to Qualify for a Mortgage
As noted above, alimony is considered a valid income source by your lender. In fact, alimony may boost your total income which could qualify you for a larger total loan. When using alimony and child support to qualify for a loan, there are some nuances to keep in mind.
First, let's review the basic differences between the two: Alimony, also referred to as spousal support, provides financial support to the spouse with the lower income. Child support is a court-ordered payment that one parent pays to another for the support of the child (typically until they turn 18 years old). You may receive both child support and alimony simultaneously if your ex-spouse is the parent of your child, but you don't need to have children to receive alimony.
Both child support and alimony can be used to help you qualify for a mortgage, under certain conditions:
Both need to be received for at least six months prior to qualifying for conventional financing—or three months for FHA financing (note: the clock does not start until a Property Settlement agreement is agreed upon by both parties and signed)
Both must be guaranteed sources of income for a least three years following the purchase or refinance of a home
Child support and alimony will not count as income if:
Your ex-spouse has a history of defaulting on or making late payments
You currently receive child support, but your child is turning 18 within the next year
Your alimony or child support is in jeopardy (e.g. your ex-spouse has an outstanding petition to end payments)
Just keep in mind, your lender will need to carefully examine the terms of your divorce agreement before approving you for lending using alimony and child support as income sources.
The Application Process: Be Prepared
Before you approach a lender about a mortgage, be sure to gather all the necessary forms and documents, including:
Credit score and debt-to-income (DTI) ratio
Copies of debts, including rent, utilities, credit card bills, etc.
W-2s from the last two years
Tax documents from the last two years
Child support and alimony payment documentation, such as copies of all the checks you received or bank statements that show deposits
Documentation of any other income sources (e.g. side gigs, royalties, annual bonuses, pension, etc.)
Additionally, your lender may look at how much you have for a down payment, how much credit you use, how old your accounts are, and/or how often you apply for new credit.
Bottom Line: You Have Options
Regardless of whether you are buying or refinancing your ex-spouse off a mortgage, we understand the stress, uncertainty, and often the pain, that accompanies divorce. Our number one goal is to work with you to make the process a smooth as possible. Let us show you how alimony can result in a larger mortgage.
Glenn Davis is a mortgage banker and branch manager at Benchmark Lending. Glenn started his career as a private mortgage banker in 1998, and is currently licensed in NJ and PA. He prides himself on taking a unique approach in viewing one's mortgage, advising his clients to consider their mortgage as an investment.
Glenn and his team guide his clients from the beginning of the mortgage process, selecting the best program to meet their individual needs. Many of them continue to come back when they decide to refinance or purchase a new home or second property – friends and clients for life.