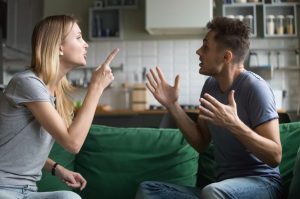 As people contemplate moving forward with divorce, it is important to focus on what can be used against you in a divorce. Each divorce situation has its own unique components and it is necessary to remember that even the most innocuous information can be damaging when you are going through the divorce process. The best way to protect yourself and ensure that you are treated fairly in a divorce is to make sure that you consult with a divorce attorney. 
Divorce is a very emotional and private matter. If you have been involved in any other legal matters, it is important to know that divorce is very different. Addressing potential situations that can be used against you in a divorce with an attorney will allow you to be prepared and proactive in avoiding certain potential issues. All of your choices are under a microscope when you are going through a divorce process. Those choices could include financial decisions, domestic violence situations, how you treat your children if you have children, whether or not you are involved in another relationship, financial decisions that you make, and information that you share and post on social media. All of these issues can present potential problem situations when going through the divorce process.
What can be used against you in a custody battle? 
If you have children and you are anticipating a custody battle with the other parent of your children, understand that again all of your choices will be under the scrutiny of the court. Your personal choices and how you interact with your children are of the utmost importance. If you make decisions that are in the best interests of your children, and if you don't, if you are dealing with your own personal issues, such as situations involving substance abuse issues, and addiction. Matters concerning employment and your career and how that impacts the time that you can spend with your children will become part of the divorce process. Know what your rights are and how the decisions you make, and the issues that you are facing, can impact your divorce.
Despite how you would like to manage your divorce, sometimes the other party resorts to brutal divorce tactics, dirty divorce tricks, and nasty divorce tactics. Things that you do, or mistakes that you may make, even in the most innocent of circumstances, could be exploited by the other party, and appear before the court. Learn what not to say in divorce court, and whether text messages can be used in divorce court. It is necessary to understand how the information you put in writing could eventually appear in your divorce matter before the court.
Here at DeTorres and DeGeorge, we focus on compassionate representation and zealously advocating for our clients. If you want to know what your rights are in a divorce contact us today to schedule a consultation. Be prepared. Know what can be used against you in a divorce and what can be used against you in a custody battle.