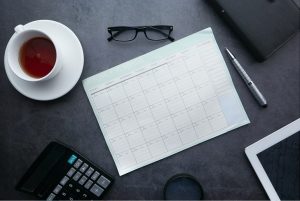 When people are contemplating divorcing their spouse, one of the most commonly asked questions is always how long does a divorce take. Unfortunately, there is not an easy answer to this question, because every case is different and the divorce process itself can be different based on each individual set of circumstances.
People generally want to know the answers to questions such as how long does it take to process a divorce in New Jersey and is it easy to get a divorce in New Jersey? Variations of those questions usually pertain to the issues in the case. People with children often want to know how long a divorce takes with a child. Sometimes people want to know how long a divorce takes if they have children or significant assets to divide. 
A very high percentage of cases in New Jersey reach a resolution at some point in the litigation process whether it is on the eve of trial or at the beginning of the divorce process. As a matter of public policy, courts encourage people to reach a resolution of their matter. The best way to address a question pertaining to how long a divorce takes in New Jersey, really depends on the two people that are getting divorced. If a resolution is reached, the case does not have to go to trial. If a resolution is not reached, the case has to move forward to trial, and the court has to make determinations pertaining to the dissolution of your marriage and all of the issues that need to be resolved including issues concerning children, alimony and asset distribution. Sometimes people reach a resolution, but getting to that resolution can take time which also dictates how long a divorce takes in New Jersey.
What are the steps for divorce in New Jersey?
The first step in the divorce process in New Jersey is making the personal choice to divorce your spouse. Oftentimes, making the decision to move forward with the divorce is the most difficult part of the process. In order to obtain a divorce in New Jersey, one person has to file a complaint for divorce. There is not a benefit to being the party that files the complaint for divorce. Both parties are entitled to submit their pleadings to the court. One party must initiate the action. Once your spouse receives a copy of the divorce complaint, they have an opportunity to respond to those allegations and are also permitted to file a counterclaim for divorce to outline the relief that they are seeking. While you are not required to have an attorney to file for divorce, it is in your best interests to seek legal consultation, as you consider your options for divorce.
How long does divorce mediation take in NJ?
Mediation is an alternative dispute resolution approach to divorce, in an effort to reach a settlement. This process can be more cost effective and efficient when both parties are in agreement to use the mediation process as an alternative to litigation. When mediation is successful, one party must still file for divorce but under those circumstances the process is curtailed, as the parties can quickly move forward to an uncontested hearing once they have a finalized settlement.
If you are considering a divorce, and would like additional information regarding how long the divorce process takes in New Jersey, contact DeTorres & DeGeorge today to schedule a consultation with one of our family law practitioners so that you can be prepared to make the choices that are best for you and your family .