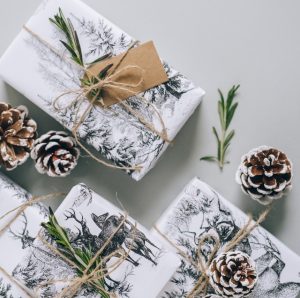 Divorce is a difficult process any time of the year, but navigating the divorce process during the holiday season can be extraordinarily difficult. Surviving divorce during the holidays can feel impossible at times. Part of the stress often comes from no longer sharing holiday traditions with former spouses or soon to be former spouses in a way that people did during the marriage, or just adding to what can already be a stressful time of year for some people.
Ways to successfully survive divorce during the holidays 
Oftentimes it can be very difficult for children during the holidays while a divorce is pending or immediately following a divorce. There are certain tips that people can introduce to make things a little easier to survive divorce during the holidays. Making new holiday traditions with or without children can make things a little easier. Positively communicating with your former spouse and coparenting with each other can also make things more pleasant for everyone. Avoiding spending the holidays alone no matter what you believe or which holidays you celebrate is always the best plan. One of the worst things that you can do is spend the holidays alone, especially during a divorce. Don't feel guilty, especially when you have children, about changing family traditions. Emphasize new traditions and beginnings. The most positive messages that can be sent to your child is letting them know that you are content with the divorce and that you're enjoying your time with them and creating new memories.  Letting them know that you are also alright when they are with their other parent is a critical aspect of surviving the holidays during the divorce. Setting that tone will make the process easier for them.
It's so important to address the logistics of the holidays and the practical aspects of managing the schedule outside of the presence of the children. It's not the responsibility of the children to manage the details and the holiday parenting schedule. It's important to recognize that the children have a right to enjoy the holidays with both of their parents.
Most importantly, don't be so hard on yourself. The process of the divorce is one of the most difficult experiences that people can go through and, next to death, one of the most devastating for people to grieve. So, don't be so hard on yourself. There are brighter days ahead. Focus on your new future and try not to dwell on the past.  
Should I wait until after the holidays to divorce?
Deciding whether you should wait until after the holidays to divorce really depends upon the circumstances. Every situation is different. Sometimes being involved in a divorce matter during the holidays is inevitable.  Determining what time of year is best to divorce, and whether you wait until after Christmas to divorce, will be a personal choice for you and your family. 
If you need some additional support separate from legal guidance, to assist you in surviving the holidays during divorce, consider contacting a therapist or perhaps participating in a support group, as it is often helpful to meet with people that are experiencing the same challenges. Volunteering at a local food shelter and helping those in need, or spending time with senior citizens during the holidays, might be a rewarding way for you to start a new tradition for yourself and for your children or perhaps for you to enjoy while your children are with their other parents.
If you're contemplating divorce during the holidays, are ready to file or your spouse has already filed for divorce, contact us today at DeTorres & DeGeorge. We can help with every aspect of your divorce and if you are wondering if you should get divorced before the end of the year, or if you want to know what is the most common time for divorce, we can answer all of your questions for you.