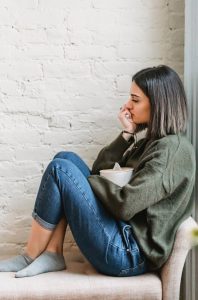 The legal process that is required and necessary for people to go through in order to divorce their spouse can be difficult, painful, and both financially and emotionally draining. However, the emotional stages of divorce can be unbelievably difficult for people to manage and often those stages of divorce grief are more debilitating than the legal process and can interfere with the progress of the legal process .
What are the five stages of divorce grief?
It's natural to feel sorrow, hurt, anger, and emotionally devastated when your marriage ends, as you go through the stages of divorce grief. While it can be uncomfortable, the emotional response of grief to a divorce is a natural and healthy reaction. Research has demonstrated that the grief people suffer from going through the process of divorce is as painful as losing a family member. Based on the pioneering work of Elizabeth Kubler-Ross, there are five stages of grief that people experience when responding to traumatic events, such as death or divorce. 
Denial is the first stage. Oftentimes people don't believe that the marriage is ending and want to believe that the situation can be resolved. Denial can be a coping mechanism that allows people to avoid facing the reality of the situation. 
Anger and resentment are the second stage of divorce. Oftentimes these emotions can distract a person from their ability to make rational decisions during the divorce process.
Negotiating is the third stage of divorce. During this phase people offer to change or make promises to do things to appease their spouse in an effort to avoid a divorce.
Depression is the fourth stage of divorce. This is a tough phase and oftentimes interferes with the person's ability to accept the reality of their situation and allow them to make necessary choices during the divorce process.
Acceptance is the final stage of grief. During this phase, people learn to come to terms with reality, and what the circumstances will be like after the divorce. People develop the strength to look forward to their new life, and come to accept the circumstances that will allow them to move forward positively.
The psychological and emotional stages of divorce
According to the National Library of Medicine, divorce and separation are often associated with increased anxiety and depression, as well as an acute increased risk of alcohol abuse. Consider consulting with a therapist or counselor for yourself or for your children to work with you as to how you can manage the situation.  Working with a professional separate from a divorce attorney could have a very positive impact as you manage the emotional stages of divorce.
How long does grief last after a divorce? 
Divorce situations can have short and long-term effects on the parties as well as their children, and can impact the relationships between everyone involved. Studies show that it could take close to two years for people to "feel normal" again.  If you find that you're having difficulty feeling normal, or managing the changes in your life as a result of your divorce, you should consult a medical professional that you can work with to help. 
We are here for you. Here at DeTorres & DeGeorge, we are a family law team that can work with you as you navigate the complicated process of divorce that you are experiencing as you manage the emotional stages of divorce. We work with people contemplating the end of their marriages. We are compassionate and understanding of the emotional stages of divorce and can offer you the legal advice that you will need to manage your situation. Please contact us today to schedule an appointment. Let us help you during this difficult time in your life.