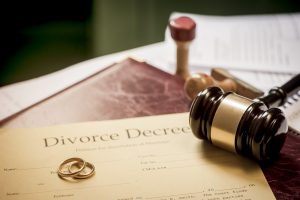 There are limited circumstances that will allow someone to reopen a divorce in the state of New Jersey. If you are wondering, can a divorce be reopened, you are not alone. There are many people who ask this question each year as modifications and changes to the divorce determination become logical. That being said, the question of can a divorce settlement be reopened is complicated.
If you are seeking clarification of the terms of your divorce or you are looking to modify situations with regard to filing for child support after a divorce, you might be in luck. There are various reasons related to these two needs that can be grounds for changes to be made to the divorce settlement and for a divorce to be reopened in the state of New Jersey. If you have been wondering about once a divorce is final, can it be reopened, you need to keep reading.
Can I Reopen a Divorce case
in New Jersey?
If you have been looking into the terms and conditions of your divorce in New Jersey, you might wonder if you can reopen your divorce settlement to make changes. There are some post-divorce modifications that are allowed, and if you are seeking changes to these items, then you will likely be able to reopen your divorce case. Many people ask if once divorce is final can it be changed, and the answer is yes, but only for certain reasons.
These are the common reasons that you might be able to have your divorce reopened in the state of New Jersey:
·
To File for Child Support
If you were not able to file for child support at the time of your divorce, or the child support amount needs to be altered, you can apply to reopen your divorce. You might also need to file to reopen the divorce if you want to seek a change to the parenting plan that is in place. Many primary parents will file for a change to the divorce terms in order to change or eliminate parenting rights per the terms of the divorce. Child support is a common reason people ask can a divorce be reopened.
·
To Clarify Terms of Property and Personal Items in the Settlement
Property is often one of the most hotly contested items that are included in a divorce, and it is frequently the grounds for reopening a divorce case. Being able to get clarity about access, ownership, and use of property that is included in a divorce is important for both parties, and these questions can necessitate reopening the divorce settlement to make modifications to the agreement that is currently in place.
·
To Change Alimony or Other Support
Another common reason for reopening a divorce case is to change the terms of alimony, spousal support, or other assets that are treated as income by both parties included in the divorce settlement. These conditions can be harder to address if they have already been handled properly in the first divorce settlement, but if there are errors in the way that these payments have been allocated or made, then there might be a change to the support that is laid out in the divorce settlement. Duress is one of the most typical reasons that someone might need to seek help for a divorce to be reopened.
·
Acting Under Duress
It is common to reopen a divorce settlement when one party believes that they acted under duress when they signed the first agreement. The divorce process is stressful and many people feel that they were asked to make decisions rapidly that has now impacted their life negatively after the divorce. This can be a difficult application for alteration of a divorce settlement due to proving that coercion was involved in the decisions that were made, but there are cases where New Jersey divorce settlements are reopened due to coercion and duress.
·
Concealed Assets Are Uncovered
It can be common for one of the spouses involved in a divorce to hide assets so that they are not fairly included in the divorce proceedings. If these assets are uncovered after the divorce, the case might be opened again so that these assets can be split up properly and documented in the new divorce settlement. This is one of the common reasons that people ask, can a divorce be reopened?
Working With the Right Divorce Lawyer in New Jersey is Important
The expert team at DeTorres & DeGeorge can help with every aspect of reopening your divorce case to make sure that you get the right spousal support, a correct child support agreement, and access to the assets that you have a right to after your divorce. We can help you through the process of reopening your divorce if that is needed and we can work hard to get you the divorce settlement that you deserve.
Contact us today to get help with the process of reopening your divorce case and to get a consultation for your divorce settlement needs.