I've spent my career working with people in one of the most challenging periods of their lives: divorce. Clients come to me burdened with stress and worry, often completely overwhelmed and unsure of what their future life and their finances are going to look like. As the lawyer whose job it is to guide our clients through their divorce, one of our responsibilities is always to provide a sense of perspective and stability. This can be difficult, however, when it comes to compensation for legal services because divorce can often be a long and complicated process. When a lawyer's fees are tied to the duration of the client's divorce and the amount of time spent on all of the thorny details involved, both lawyer and client can lose control of the cost.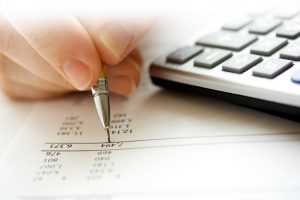 As if the process itself wasn't stressful enough, no one can tell you exactly how long a divorce will take.  Every extra week and month can add to the cost of your divorce. This, in turn, can contribute significantly to the financial uncertainty that divorce creates, surpassing whatever estimates your lawyer might have given you from the outset. It is precisely because of how difficult it is to predict the length of a divorce that almost all firms charge by the hour.
In our opinion, there are many divorce or family law cases that can be completed on a flat or fixed fee. When a client pays by the hour in a simple divorce, the client assumes an unnecessary amount of risk and their interests run counter to those of their lawyer. That is why my firm offers a unique fixed fee divorce billing structure for simpler divorces – one that's available almost nowhere else. According to this structure, you get the total cost of each phase of your divorce up front, rather than waiting to the end to find out just how much you owe. This flat fee divorce billing system comes with a host of obvious and not-so-obvious benefits. This is a win-win scenario only an experienced lawyer operating according to this payment structure can provide.
BENEFIT #1: Avoid Unwanted Risk by Getting the Total Cost for Each Phase of Your Case
The most compelling benefit of this payment structure is that you know what you're getting yourself into at each step of your case. In the midst of dividing assets, when you're unsure of what you'll end up with and what will go to your spouse, worrying about how much your lawyer will end up costing you is one thing you won't have to deal with.
Under our flat fee divorce structure for simpler divorces, we lower your risk of unforeseen legal expenses. When you know what you owe at each step of your case, you can turn your attention to the matter at hand and save yourself the extra fear and worry. Otherwise, you end up spending the entire process terrified of any potential impasse or bump in the road, a common preoccupation that I have found is itself detrimental to the quick and expeditious completion of a divorce.
BENEFIT #2: A Flat Fee Divorce Motivates Your Lawyer To Work Quickly and Efficiently
More than simply knowing the cost at each step of your case, the important thing about a flat-fee divorce is that it aligns the interests of the client and lawyer. Under an hourly billing structure, when your lawyer's compensation is directly tied to the amount of time spent completing your divorce, there can be an inherent incentive on the part of less scrupulous attorneys to drag out the process and spend as much time as possible on the details. The hurry that you, as a client, necessarily feel in wanting to regain control over your finances and move forward with your life most likely will not be reflected in the pace at which your lawyer moves.
The fixed price divorce structure reverses this effect. Flat fee divorce rates encourage attorneys to come up with resourceful, innovative strategies and time-saving mechanisms that work in favor of both their interests and those of their clients. With our firm, our incentive is to be as productive as possible. The faster and more responsibly we handle your case, the faster we are able to take on new clients. This streamlined approach can be tremendously helpful as a counterbalance to whatever emotional stress and disorganization our clients are feeling in their lives.
BENEFIT #3: The Importance of Preserving Our Clients' Trust
In our years of experience, we have always found client satisfaction to be much higher when we set reasonable expectations with our clients about their fees and the outcomes they can expect in their case. A big reason for this is that it helps to preserve trust between us and our clients, which in turn contributes to the efficient handling of the case. On the one hand, the client is freed from the preoccupation with how much time is reasonable or unreasonable in the handling of the case and can instead focus simply on the results their lawyer brings in. On the other, the lawyer doesn't have to worry about a suspicious client who is going to second guess the amount of time spent on every email, phone call, etc. The client is free to focus on a positive outcome in the case in a flat fee divorce.
BENEFIT #4: Billable Time Can Seriously Damage Communication Between You and Your Lawyer
Hand-in-hand with this improved sense of trust is the open communication between client and lawyer that a flat fee divorce structure encourages. Billable hours necessarily give clients pause before deciding to set up a meeting, make a phone call, or even send an email to their lawyer when there is an issue with their case. An hourly billing structure is often divided into quarter-hour or even tenth-of-an-hour segments, meaning that any such small communication will turn up on a client's bill. This includes time spent reading emails, responding, answering short phone calls, etc., and as a result, clients are often left with the truly unpleasant and inefficient task of weighing the immediate importance of their question or communication against what it threatens to cost them. With a flat fee divorce, any such concerns are happily dissolved.
A flat rate divorce means that not only do clients feel at ease contacting their lawyers but that lawyers too do not hesitate before reaching out to their clients, who might otherwise suspect that they are being taken advantage of. It's nice to know that when I call my clients or set up a meeting, they aren't worried about how much time they spend on the phone or in my office.
This kind of open communication and, again, sense of trust is naturally built-in to the fixed price divorce billing structure.
BENEFIT #5: Flat Fees Are Exclusive to the Most Experienced Attorneys
Even a divorce case that progresses without interruption from each step to the next is very hard to estimate in terms of how long it will last. There are no standard approximations for how long mediation will take, and no way to be sure how many hearings or motions any given case will require. Working out a reasonable estimate is therefore the responsibility of a very experienced attorney with years of comparative cases under his or her belt to use as reference. That is another reason why most firms won't give you a flat rate divorce—putting together a realistic estimate that works in favor of both parties requires a level of expertise that most simply don't have. We have handled literally thousands of divorce cases and so have the necessary expertise to properly estimate the cost of your case.
Conclusion
With our firm, this expertise is part of the package deal and the flat fee divorce structure is on the table for the client's benefit. This is a completely unique and innovative offer for those cases we determine are on the simpler side. Cases that present themselves as hotly contested or contentious or turn into contested or contentious cases would not qualify for this arrangement. Flat fees are revolutionary in the field of family law and are not even being considered by most firms because of the risk it poses to them should they underestimate the amount of work they'll spend on your case. Indeed, the unique nature of our fee structure has occasionally given clients pause. They wonder why—if it's so efficient and successful—other firms don't follow suit. It's important, therefore, to understand that a flat fee divorce structure is no easy thing for a firm to put together and is especially risky for lawyers without the experience to make consistently accurate estimates.
Choosing a flat rate divorce is going to save you a huge burden of stress and instability at what is already an emotionally and financially unstable time. All clients paying by the hour struggle to parse through complicated descriptions of what exactly they are paying for, a process that can leave anyone thoroughly unsatisfied. The bottom line is that people outside of the legal profession, especially those in a time of crisis, should not have to worry about all the frustrating minutiae of their case. You're paying to have your problems solved, not to have new ones added to your plate. According to our structure, the onus is on us to get the work done the right way. Most firms would rather stick to billable time because it's easier and safer for them, which makes sense. Ours, however, is different. Flat fee divorces are a win-win for both the client and the attorney. Wouldn't you be relieved to know the total cost of settling your case right from the start? 
Contact us today to schedule a consultation with an attorney to discuss your flat rate divorce.